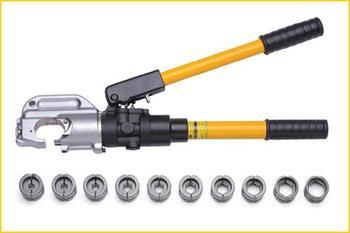 As a downstream industry in the real estate market, hardware companies have to survive and grow. On the basis of their respective judgments on the market conditions, on the road to survival and development, all companies are like eight immortals and each has their own merits. But what can a hardware company do to survive or live stronger?
Building Hardware Brands Creating Hardware Brands With the increase of consumer brand awareness, the company's brand value becomes more and more important. Brand is an intangible asset of a company. With the awakening of brand awareness, most hardware manufacturers begin to pay attention to brand building because the vicious cycle of low-price competition leads to the ultimate victim is the sponsor. Building a brand and building a brand is a healthy development. the road.
Hardware companies huddle through the difficulties to do brand is not to know, but in line. Consumers will only become more rational and the market will become more sophisticated. If dealers want to improve their profit margins, the only way is for everyone to play a team card, that is, distributors, distributors, and manufacturers all stand on the same front, and there is a project that everyone can jointly tackle. Only if everyone can get warm by themselves to overcome difficulties.
Hardware Price Warfare Transformation Service Competition Hardware The competition between companies needs to be upgraded from ordinary price wars to service warfare. The market competition is becoming more and more fierce, and the quality of hardware consumers also needs to be continuously improved. It is difficult to rely solely on traditional sales channels to sell hardware to enter the market.
Hardware innovation is the driving force for sustainable development. In the hardware industry, homogenization is not a new topic. Imitation can improve efficiency, but it cannot be copied or copied. Without plagiarism through its own research and development, plagiarism not only fails to improve the company's ability to expand, but also reduces the ability to innovate. The product can be copied while the brand is unique. Products may soon become obsolete, and successful brands are eternal.
Innovation is the primary productive force of development. It is the basis for continuous summary, continuous advancement, and continuous improvement of the company. Only creative companies can develop. The vitality of products lies in innovation, and the vitality of enterprises lies in development. Enterprises without innovation ability will inevitably lack the driving force for development and advancement.
Hardware companies take the high-end and environmental protection and energy-saving routes. The rising prices of raw materials have made many hardware companies, especially those with low profit margins, feel the pressure of survival. Given such a situation, hardware companies should continue to invest in scientific research and increase investment in the production of environmental protection and energy-saving products to reduce costs and increase profits.
As the saying goes: "There is no immediate medicine in the world, and there is no good strategy to turn it around." Xiaobian believes that hardware companies will certainly become more and more powerful while they are facing challenges while seeking to break through.
Kitchen Utensils includes all kinds of kithchen items such as kitchenware, silicone kitchen utensils,baking tool set.
All is made of food grade stainless steel, plastic or silicone etc.
Kitchen Utensils
Yangjiang Huanyu Industry and Trade Co.,Ltd. , https://www.yjhymfg.com